Counselling in Bedford for adults and couples.
Based in Great Denham
Hello, I'm Caroline Bygrave and I offer counselling and therapy in Bedford. My counselling sessions can be run in-person (according to Covid guidelines at the time), over the telephone or by Zoom.
Nationally qualified and located nearby
It's important when choosing a counsellor in Bedford (or anywhere else) that they are qualified with one the leading professional standards bodies for counsellors like the British Association for Counselling and Psychotherapy (BACP).
CB Counselling Services on the BACP website
CB Counselling Services on Counselling Directory
https://www.counselling-directory.org.uk/counsellors/caroline-bygrave
Counselling in Bedford – frequently asked questions
How much is each counselling session?
Adult counselling session are £45.
How long does each counselling session last?
Each session lasts one hour. Depending on your situation, therapy sessions can be a short burst or be more long-term. It depends on your needs and expectations and on what you would like to get out of our work together.
What areas of counselling do you specialise in?
Relationship problems, stress, and anger issues are areas that I can definitely help people with. I have a special interest and a lot of experience in working with people experiencing domestic and sexual abuse, grief, anxiety, panic attacks, chronic illness, and depression.
Chronic illness e.g. diabetes counselling is not something that every counsellor will have experience in. It is a specialist area and one in which I can help
What counselling experience can I expect?
If you are wondering if counselling is for you, I offer a free telephone or online assessment where we can have a brief, informal chat about what's bothering you. I will also explain how our sessions will work. It is a great chance to see whether you feel comfortable talking to me and our confidential discussion will only take around 15 minutes.
Counsellor and therapist in Bedford – Contact me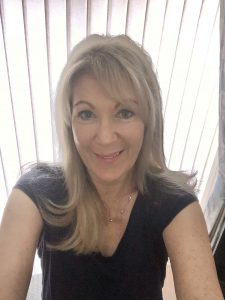 Tel: 07525 346998. Email: Caroline Bygrave. Follow me: Facebook